Black Friday and Cyber Monday steals and deals 2014
We'll have hardly eaten our turkey dinner when the Black Friday and Cyber Monday steals and deals hit the stores! Some have even started already!
Here are some great places to help you get started on your Christmas shopping list!
1) Amazon -

Amazon offers something for everyone. The leading online giants are offering great discounts on a wide variety of items from nearly all major departments, which includes; household items, electronics, clothing apparel, toys, jewelry, and books. The best deals are the Lionel Train sets and Kenneth Cole watches for men.
Buy one Fisher-Price Laugh & Learn Toys get one free
Up to 40% off Lionel Train sets
Up to 40% off popular books
Up to 30% off Dyson products
60% off Kenneth Cole men's watches
50% off Hush Puppies for boys

2) Old Navy -

When it comes to clothing, very few places can top Old Navy. Old Navy is a perfect place to buy jackets, fleece, sweaters, jeans, and pajamas. Old Navy is offering 5 Day Deals for 50% off all sleepwear, and an Early Bird Special for 30% off the entire store. Enter the code EARLYBIRD to cash in on the incredible savings.
They are even featuring a giveaway on Black Friday where one lucky store shopper will win a million dollars in their Overnight Millionaire sweepstakes contest.
30% off anything in the entire store

3) Target -

Target is quite diverse when it comes to selling products. They sell clothing, electronics, toys, back-to-school stuff, and outdoor patios. You can find a wide assortment of great deals for sweaters and artifical Christmas trees by shopping their online store. The deal on toys is perfect for surprising your nieces, nephews or grandchildren on Christmas Day!
Buy 1 toy get another from the same brand at 50% off
Handbags and wallets that are 50% for the second item
Boots that are 50% off for the second pair
25% off Christmas stockings.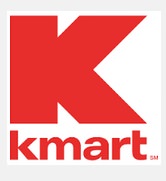 4) K-Mart - The major retailer specializes in low prices for just about any item you can think of. K-Mart is offering up Black Friday deals for children's toys, Christmas products and Lego sets, and household appliances. The Lego sets make ideal Christmas presents for kids.
Board games for under $10
10% off Christmas related products.
If you're already a K-Mart Member, you can enter the codeHOMETHX15 to receive 15% off a wide assortment of househould items.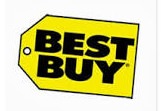 5) Best Buy -

Best Buy specializes in electronics and all sorts of gadgets for the tech lovers. Best Buy is offering some fantastic Black Friday deals on tablets, Samsung products, and desktop monitors. If you're not that tech savvy, you can always contact their Geek Squad for more info on electronic items.
Samsung Galaxy S 5 Cell Phone for $1
Tablets starting from for $49.99
Amazon Fire TV Stick for $24.99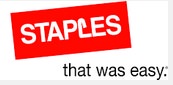 6) Staples -

Staples makes shopping easy, especially when all you need to do is click a mouse to complete a transaction! Staples offers a variety of office equipment, school supplies and electronics. The best deal, by far, is The Boxflex WR30M Pro Strapless Heart Rate Monitor. It was $129.99 before and is selling for only $9.99 during Black Friday. You can't go wrong there!
The Boxflex WR30M Pro Strapless Heart Rate Monitor for $9.99
Beats By Dre Executive Headphones for $159.99
Brother MFC-7360N Laser Multifunction Printer for $99.99
Circuit Expression 2 Cutting Machine for $159.99

7) eBay -

eBay is the internet auction powerhouse, which offers a tremendous variety of online shopping departments. The major departments to pay attention to during Black Friday are electronics, clothing, fashion, jewelry, and accessories for men. Samsung items are also on sale. The free shipping is the icing on the cake here! Start preparing your wishlist today.
Invicta watches up to 90% off
60% off home and garden items
Certified 1ct diamond stud earrings in 14K white gold with screw-backs for $695
Lenovo ThinkServer TS140 Tower Server System for $319 from $599
Other retailers offering up great deals, includes; Toys R Us, Babies R Us, Costco, Kohl's, RadioShack, Overstock, Game Stop, and through eBay.
Labels: Amazon, Best Buy, black friday, Costco, coupons, cyber monday, deals, discount, Ebay, K-Mart, Kohl's, Old Navy, Overstock, shopping, Staples, store, Target